From Buyer to Design Collective Founder
someday designs founder, Emily Mayne was recently interviewed for
Career Shifters
, an inspiring organisation that is reinventing the traditional careers guidance format, helping people find and move into more fulfilling roles. 
Read the full interview below where Emily discusses how she realised her ambition of starting up on her own, following a successful 15 year career as a retail buyer and consultant.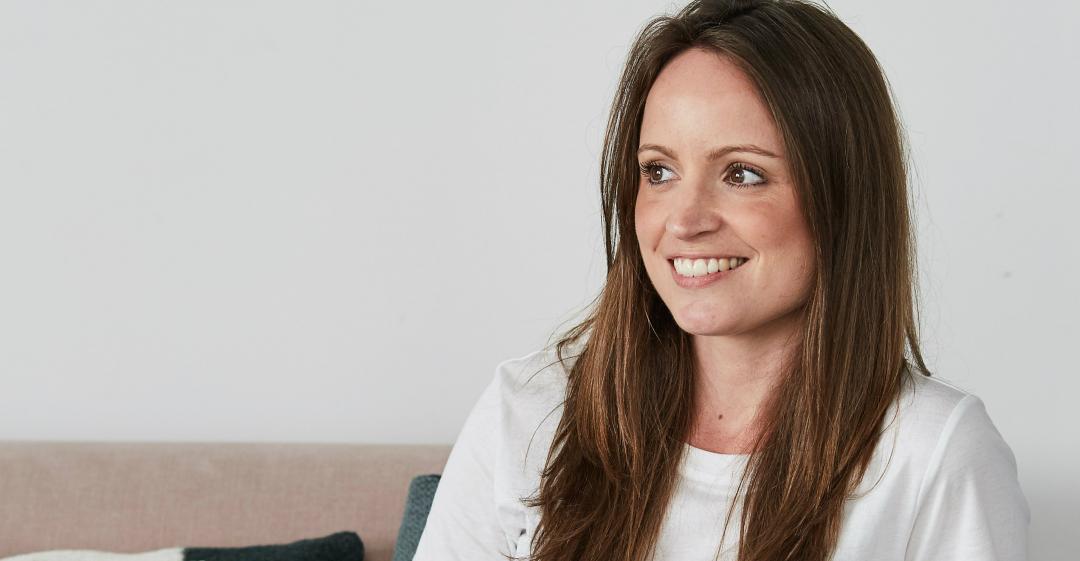 What work were you doing previously?
For the last 15 years I've worked in the design and interiors industry as a retail buyer specialising in furniture and lighting for well-known department stores in the UK.
This involved managing a team to deliver new collections every four to six months to a nationwide store chain of 180 shops. I was responsible for the department's vision and strategy, and I oversaw the design process, quality, price architecture and store display.
Around six years ago I took the opportunity to have a two-year sabbatical, working in Australia as a retail and design consultant for a number of interior boutiques and brands.
What are you doing now?
Last year I founded someday designs – an online interior and lifestyle store.
I'm a pioneer of modern, minimal living and have created a space to showcase a beautiful collection of relaxed, understated furniture and homewares.
Working as a design collective, I am both a collaborator and maker, passionate about supporting and working with emerging and renowned British and Scandinavian designers, as well as crafting thoughtfully designed in-house collections.
How did you feel in your work before you decided to make the change?
Having experienced working with small, independent brands in Australia, I found the transition back to my more corporate retail role extremely difficult.
I missed being able to make decisions and implement them quickly, as well as the energy and drive I gained working with entrepreneurs and small business owners.
In contrast, once back in the UK I worked on collections for months that were often compromised by the time they launched due to the number of people and processes involved. This felt incredibly frustrating.
Why did you change?
I'd talked about setting up on my own for years, but I was always too nervous to take the leap of faith required.
I was totally inspired during my sabbatical – working with individuals who had an idea or passion and were building this into a business gave me invaluable experience and confidence that I could do it myself.
When was the moment you decided to make the change?
I was on maternity leave with my son, Teddy, and started to explore return-to-work opportunities in my previous role and industry.
My options were rather limited as I wanted more flexible working hours and less international travel. It didn't seem like this was going to be possible.
I was keen to achieve a better work-life balance as a family and just felt the timing was right to set up on my own.
Whilst being a business owner is an all-consuming role, the benefit of being able to work where and when I needed to, and the opportunity to build something of my own, was too appealing!
How did you choose your new career?
Setting up an interiors brand and shop felt like a natural extension to my interests, experience and expertise.
This connection to the work has proved invaluable: it takes a lot of commitment and motivation to keep a business going, so working on something I love has helped to push me forward.
Are you happy with the change?
Absolutely.
It's a great feeling to see my business evolve in front of me, and the excitement of receiving orders, building relationships with customers and seeing my designs at exhibitions is unbeatable.
Though of course, there are days when I feel overwhelmed; I worry I can't stay on top of it all!
What do you miss and what don't you miss?
I definitely underestimated how isolating it can be working from home and without a team.
I miss sharing ideas with colleagues, and the energy you gain from working with people – the fact that you can face the challenges and the victories together. I've started to try to fit in more networking and meetings in person, whether in town or at the house. More and more our home is becoming an open studio, which is working – I love the more personal approach.
I certainly don't miss the office politics and processes that can slow down progress and productivity. It's so refreshing to have an idea or concept that I can work on and turn around in a short space of time!
How did you go about making the shift?
I began working on the brand concepts and values first.
I attended lots of design fairs to build up my collaborator portfolio, alongside working on an e-commerce site which I customised and built myself. From there I launched the online shop relatively quickly as I was keen to test it to get feedback and insights on how users would interact with it.
Once the site was established, my focus turned to our in-house sofa collection. I've partnered with a workshop that I produced with previously (which helped as we already knew how each other worked and that our taste levels and design values were aligned). Then it was a case of photographing the collection, and organising all the marketing collateral, to launch the business at designjunction during London Design Festival last year.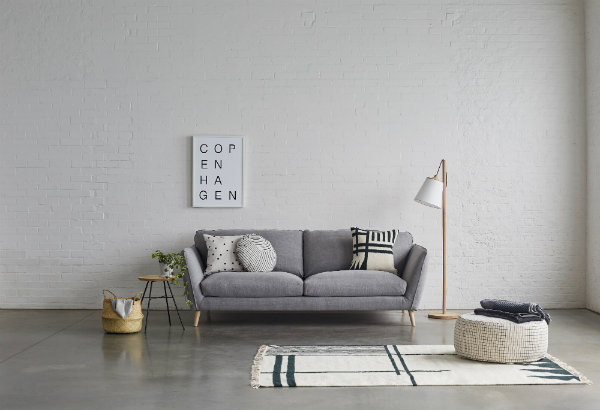 What didn't go well? What wrong turns did you take?
I put myself under immense pressure to launch our brand plus a new collection during a short space of time.
Inevitably there were challenges along the way, such as the sofas being slightly delayed and our photography studio changing our dates, which in isolation would have been manageable but as time was so restricted it made the experience very stressful.
I'd like to think that for my next launch I'd allow more time and contingency so that if things didn't quite go to plan I'd have a bit of breathing space and flexibility built in.
How did you handle your finances to make your shift possible?
I am self-funding the whole thing with our life savings!
Fortunately, my husband is an accountant so he keeps a close eye on spending which helps. Being able to do as much as possible myself helps keep running costs and overheads low, so our business model has been built on a lean cost framework. Saying that, we'll happily splurge on pop ups, exhibitions and the sampling of in-house collections as these all add value to the business and help us to grow.
What was the most difficult thing about changing?
I think it's accepting that tasks can take longer as I don't have a dedicated team to rely on.
Learning to pace myself and being extremely resourceful are important.
What help did you get?
My husband has proved to be a never-ending listener and sounding board for me.
He offers great commercial wisdom and endless support so I am very lucky to have him.
I reached out to friends and family for feedback on the site and for user trials. I've also benefited from their many talents – some friends are in branding, some in marketing, others in tech – their time and expertise have been vital.
As I became more established and required more specialist help, I employed a couple of freelance experts on a project basis to help with image retouching, web coding and marketing collateral. It's best to work with freelancers who support small businesses as they'll often apply discounted rates knowing you have limited budget and resources, and as a result tend to go above and beyond as they care about you and your brand.
What resources would you recommend to others?
Online researching is a great resource. Start with selecting a handful of key competitors and learn from what they are doing well or could improve on.
I read The Lean Startup by Eric Ries in the early days of setting up and found this very insightful. I have a tendency to want everything to be perfect before going live; however this book taught me the advantages of testing out a model or strategy as quickly as possible to gain insights, allowing me to pivot and adapt the business where necessary.
Also the book Do Purpose, by David Hieatt, was very thought provoking. It helps you evaluate the purpose behind your brand, which enables you to connect more with your customers.
I am a member of Enterprise Nation, which offers great support for start-ups and has lots of webinars, networking events that you can attend to meet like-minded entrepreneurs, and make useful contacts.
Business Model Canvas is a great and simple business plan framework which allows you to note down the key elements of your business on one page.
If you are looking at setting up an e-commerce site then I'd recommend Shopify. It's a great hosting platform with lots of templates that you can select from and customise to suit your vision and brand identity. I've heard Squarespace is good too, so it's worth investigating both.
Do also look into what your local council can offer. Here in Greenwich there is South East Enterprise, which runs free workshops on search engine optimisation, social media, etc. and through the Greenwich Business Engagement Team (ELBP), I've been awarded four hours of free mentoring time.
I've recently joined an e-commerce Facebook group dedicated to business owners in the food, interior and lifestyle industries. It's a great forum for sharing ideas and strategies as well as encouraging each other along the way.
Monocle 24's The Entrepreneurs podcast series has interviews with the most inspiring people, companies and ideas in business. It's definitely worth a listen.
What have you learnt in the process?
I feel like I've been on a steep learning curve, both from a business and personal point of view.
I've learnt how important it is to reach out to people and ask for help (and it's something I'm still trying to improve on!). You can't do it all and whether it's asking a trusted friend's opinion or a local business owner for advice or mentorship, building relationships is key. As a start-up, it's essential to get people on board who believe in your potential and support what you do.
I've also learnt how crucial self-care is when you're self-employed, as work can take over. I recently joined an eight-week course in mindfulness to help me create some mental space between my business and home life. I'm not suggesting everyone should take to meditation, but taking a bit of time out to gain perspective, however you do that, can work wonders.
What would you advise others to do in the same situation?
If you feel that you have a business in you, then go for it.
Get started. Try not to perfect and overthink everything; it's much better to get going and learn along the way.
Ensure you can financially afford to take a cut in pay (for a few years!). If you can't then look into investment options, or appeal to your employer to reduce your hours so that you can free up a couple of days a week to dedicate to your business whilst still being able to cover your living expenses.
Whatever your business idea is, make sure you are passionate about it and know your brand values. But build in flexibility within your model, allowing you to change and adapt as the business grows.
To find out more about Emily's business, visit www.somedaydesigns.co.uk.
Read more: https://www.careershifters.org/success-stories/from-buyer-to-design-collective-founder#ixzz5DUOzztCF
---